Veggie Meals for the Winter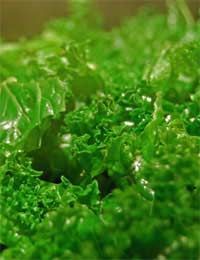 Just because it's winter doesn't mean we're short on home-grown food! The seasonal vegetable rack is piled with long-lasting swedes, parsnips, cabbage and kale. If you're lucky, you'll have jars of dried beans on the shelves – and windfall apples and blackberries in the freezer. If not, you'd better head out to the grocer – because we've got some winter vegetarian recipes that are hard to resist!
What's in Season?
Winter is the season for hardy greens (they needn't be tough) and long-lasting root vegetables. It's traditionally time for British stews and pies, which are both great ways to use root vegetables. If you're vegetarian, there's no need to forgo a delicious winter pie – it only takes a little imagination! You can adapt traditional recipes (make chicken and mushroom pie with quorn in place of meat) or try our recipe for Easy Caramelised Kale Tart (below).
Leeks are ready at this time of year and, if you have an allotment and need the space, you'll need to start thinking about heeling them in. This means digging a trench to lie the leeks in, and just covering the roots and firming them up. Leeks can withstand frost so they are harvested right through winter.
Root vegetables including parsnips and swedes are also in season. Try making a creamy gratin from the underrated turnip: slice and parboil, then drizzle generously with cream, dot with butter and/or cheese and bake until golden. Parsnips, which improve in flavour after a good winter frosts, make a wonderful and healthy winter soup.
Remove their woody cores and soften in a little olive oil with a clove of garlic and an inch of peeled, chopped ginger. Add a generous spoonful of curry powder (or paste – we like korma) and after a few minutes cover the whole lot with vegetable stock. Cook until the parsnip is soft, then blend with a little milk and reheat very gently.
Easy Caramelised Kale Tart
If you've never tried winter kale – or you've never been a fan – then try this wonderful vegetarian tart. It's easy and remarkable, suitable for dinner parties or solitary suppers. It turns tough green kale into a deliciously sweet, garlicky, savoury dinner, and just think how iron-rich it is!
You need:
1tbsp olive oil.
1 large onion, finely chopped.
4 cloves garlic, finely chopped.
100ml vegetable stock.
Juice of ¼ lemon.
1 bag (500g) curly kale, stems removed, finely shredded.
Salt and pepper.
250g chilled puff pastry.
1 egg, beaten.
2tbsp crème fraiche.
In a cast iron pot, often the onion and garlic in the olive oil over the lowest heat, partially covered. After 15-20 minutes, when they're soft and sweet but not browned, add the kale and stir together. After another minute tip in the stock and lemon juice, and raise the heat to braise the kale. When all the liquid has gone (5 -10 minutes) and the kale is soft, season it, set it aside to cool and preheat the oven to 180 degrees C. Roll out the pastry to a 15x25cm rectangle. In a small bowl, beat together the crème fraiche and egg. Stir this into the cooled kale. Now spoon the filling onto the tart case and put immediately into the preheated oven. Bake for 20 minutes and serve hot.
You might also like...