Summer:Turkey Escalopes Cordon Bleu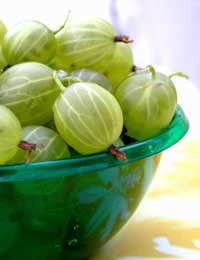 So...the summer season of multiple food choices! There is so much to choose from, why get into the rut of having 'anything with salad' and no 'proper' cooking?
Let your culinary creative self explore! If you've had enough of being invited to barbeques and eating the same uninspired samey cold meals, indulge yourself with some French blue ribbon standard fare and reassert your position in the food chain! Invite round the friends who have shared their seasonal offerings with you: amaze them. Amaze yourself...
Turkey is not just for Christmas: it's for all year round! It is great value and great food; why eat it just once a year?This summer sizzler uses turkey escalopes but chicken or veal is often used too.
Turkey Escalopes Cordon Bleu
Ingredients Serves 8
8 turkey escalopes
8 slices cooked ham-leaner the better
8 slices of Gruyere (Swiss) Bel Paese (Italian)or Fontina (Italian/Swiss border) cheese
150g button mushrooms
75g unsalted butter
1 tablespoon extra virgin olive oil
Black pepper
4-6 tablespoons chicken or vegetable stock
2 cloves garlic, peeled and crushed (optional)
Handful of chopped parsley
Handful fresh watercress to garnish
Seasoned flour
Method
Ask your butcher to prepare ready-cut escalopes for you. Ideally, they should each measure about 3.8cm thick.Prepare the ham and cheese by cutting it to fit the size of the escalopes.
Wipe the mushrooms and thinly slice them, then gently fry them in a little of the butter, with the crushed garlic, until they soften.Coat the escalopes evenly with seasoned flour.
Melt the rest of the butter and add the olive oil to the pan in which you fried the mushrooms.Cook the escalopes over a moderate heat for about five minutes each side.While they are cooking, bring your stock to the boil and keep it hot.
Next, place a slice of ham on each escalope-in the pan-spoon over a layer of mushrooms and garlic and season with a little salt and pepper.Sprinkle some chopped parsley on top of the mushrooms and then add a slice of cheese to cover the top of each escalope.Pour the hot stock over the escalopes and cover the pan with a lid.
Lower the heat and cook for a further ten minutes or so; until the cheese has melted.Serve straight away on a warm serving dish.Garnish with parsley.Plain boiled new potatoes or pasta go well with this and a crisp salad.
More Seasonal Summer Vegetables
Broad beans
Runner/Kidney/French beans
Summer cabbages
Calabrese
Corn on the cob
Marrow and other squash
Peas
Turnips
What's in the Fruit Bowl?
This is a good time to pick your own fresh fruit at a local PYO farm; and it provides fresh air and exercise for the family!English dessert apples, such as George Cave, James Grieve, Scarlet Pimpernel, Miller's Seedling and Discovery are top choices.You can also pick:
Cherries
Gages, including Quillin's Golden Gage and Cambridge Gage
Nectarines
Peaches
Pears
Plums, including Pershore, Victoria, Kirke's Blue, Cherry Plum, Warwickshire Drooper and Monarch.
There is a huge selection of berries available during this season, too. They include:
Bilberries
Blackberries
Gooseberries
Loganberries
Raspberries
Currants include blackcurrants, red currants and white currants.
This is the time to make spectacular summer puddings and don't forget to harvest, prepare and freeze enough of your fresh local fruits for winter eating!
You might also like...